Glass Specialists
When Chris Davies founded GlassPro Restoration in 2003, his goal was to pair highly specialized knowledge with timely, flexible, and attentive service. Decades later, we're proud to be industry leaders, satisfying clients all over Western Canada with our in-depth understanding of glass and stainless steel.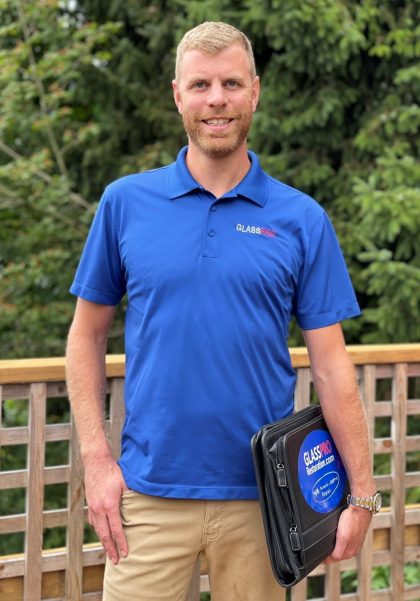 Our Dedicated Team
Many of our team members have been with GlassPro since the very beginning and have become trusted experts in glass refinishing.
Our team of glass specialists shares a can-do attitude and passion for excellence. We've seen it all—performing unique repair jobs on everything from tugboats, to ski lifts, to bullet-proof police stations—and we can confidently handle every type of glass and stainless steel repair.
Our expertise and focus is Glass Refinishing. Our techs have extensive and specific experience refinishing & repairing all types of glass damage. We are the Glass Repair Specialists!
Forging Partnerships that Last
We're proud to serve our community. Construction companies, retailers, and homeowners alike turn to us for our expertise and reliable mobile service.